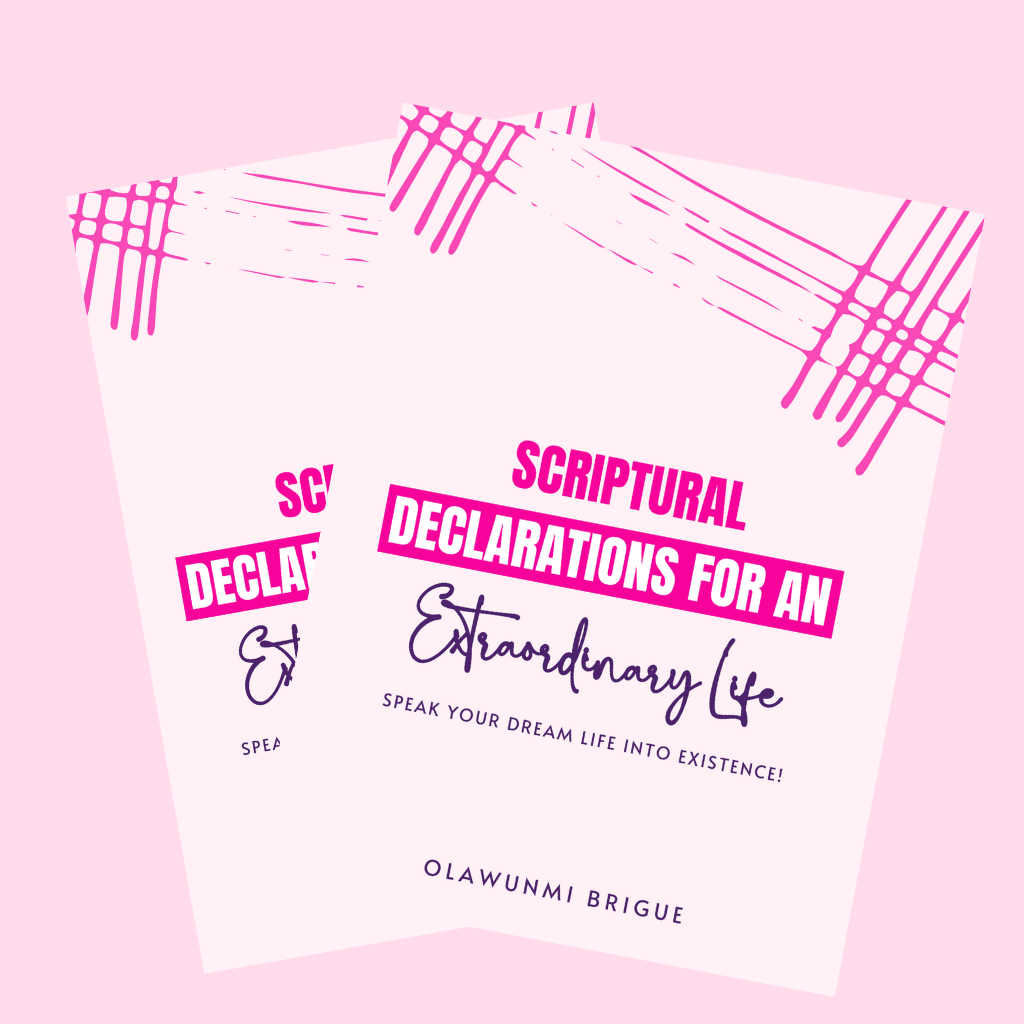 Speak Your Dream Life Into Existence!
In 2003, I was unemployed, broke and pregnant out of wedlock. Not to mention bitter, ashamed, angry and depressed!
Yet, today, I look back at that time in my life with utmost gratitude because it was amid all that pain, during one of the lowest points in my life, that God began to teach me how to use the power of his Word to create the beautiful life I desired, a life my circumstances were telling me was impossible.
Since then, I have experienced supernatural success after success from diligently speaking the Word of God over my life every day, and following the instructions that came out of those times of declaration.
Do you want to create Supernatural results, just like God?
Then, you must consistently speak the Word of God over the situations of your life.

In this PDF, I give you access to my bank of declarations crafted from God's promises to us in his Word.
Your dream life is POSSIBLE…
Olawunmi Brigue (Founder, SuperAbundant Woman)